2014 ACRC Bowl Series: Iona vs Boston College
Friday November 21, 2014 - 12:00 AM
November 21, 2014

-

5:45PM

@ ACRC Bowl Series @ Rugby Athletic Center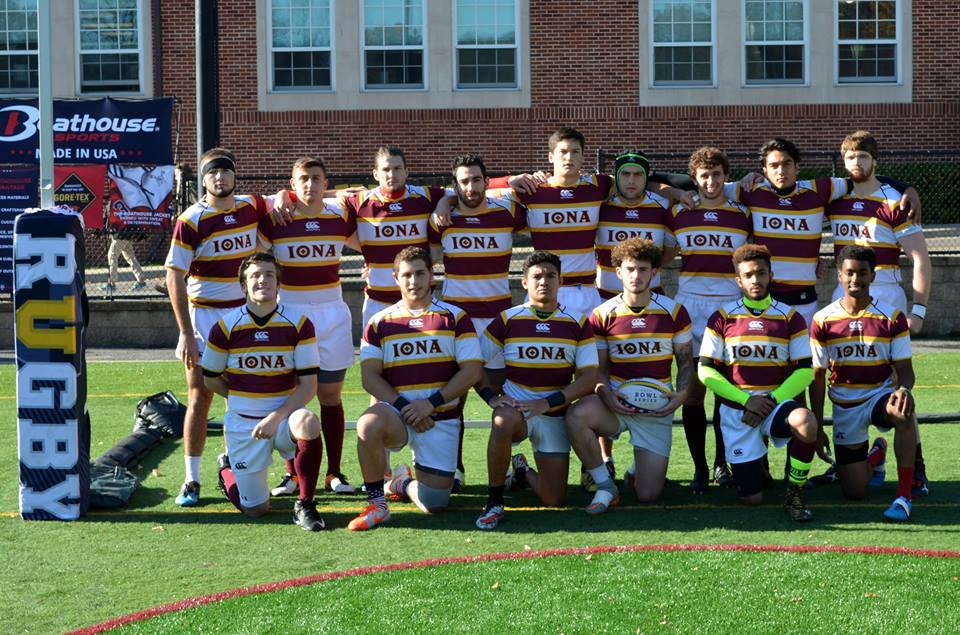 The Boston College Eagles defeated the Gaels of Iona College in a hard-fought match under the lights Friday at the ACRC Bowl Series in Charlotte. The final score of a see-saw contest was 29-19.  
Iin a true team effort, Boston College tries were scored by Patrick Rockwell, Brian Reilly, Danny Schatzman, Colm Mulvany and Conor Shaw. Iona saw tries by Pat Morris, John Cullen and Steve Lennon.
About
ECRC power Boston College takes on Iona College in the first collegiate matchup of the Bowl Series. Iona has been "swinging two bats" all fall, playing the very best rugby teams in the country as a member of the Division A1 Rugby East Conference. Both teams are well-schooled in high-level rugby play and will take the field on Friday with something to prove.
Standout players for Boston College include junior Joey D'Antonio, who finishes the fall 15s regular season ranked second in the ECRC in scoring with 61 points. Danny Schatzman, '17, finishes eighth in the ECRC in scoring with 35 points. For Iona, freshman Michael Scarcella is already a force on the squad, as is junior Evan Staikos, a qualifier in the 50-man All-American trial pool.    
Iona Gaels Lineup
Pat Morris - Prop
Andrew Rossi - Hooker/Captain
Brandon Wynne - Prop
John Cullen - Lock
Agron Balai - Lock
John D'Allaria - Wing Forward
John Pettteruti - Wing Forward
Ronnie Hernandez - Eight
Matt Schiano - Scrum Half
John Stiehle - Fly Half
Matt Moran - Wing
Mike Scarcella - Inside Center
Mike Marino - Outside Center
Steve Lennon - Wing
Brian Moyo - Fullback
Head Coach: Bruce McLane 
Boston College Eagles Lineup
Patrick Rockwell - Prop
Willy Hock - Hooker
Ben Nathan  - Prop
Erik Gore - Lock
Brian Reilly - Lock
Jack Turner - Wing Forward
Nick Savage - Wing Forward
Tom Edwards - Eight
Ryan McCoy - Scrum Half
Conor Shaw - Fly Half
Danny Schatzman - Wing
Frankie Paleno - Inside Center
Allan Bronzo - Outsoide Center
Colm Mulvany - Wing
Joey D'Antonio - Fullback
Head Coach: Rob Conway