2014 ACRC Bowl Series: UMass vs North Texas
Saturday November 22, 2014 - 12:00 AM
November 22, 2014

-

4:30PM

@ ACRC Bowl Series @ Rugby Athletic Center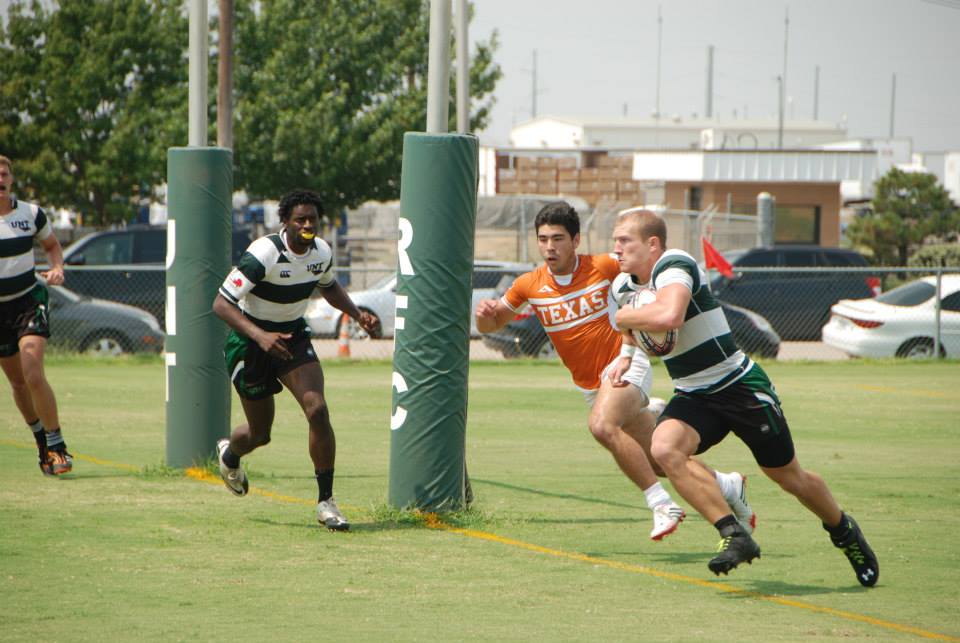 The UMass Minutemen scored a decisive victory over The University of North Texas at the ACRC Bowl Series in Charlotte, shutting the Mean Green down for 80 full minutes in a big 46-0 victory.  
Among those coming up big for the Minutemen were team captain Devin Ibanez, as well as fellow Men of the Match Alphonsus Preza and Todd Theodat.  
UMass Minutemen Lineup
Todd Theodat - Prop
Eric Brugnoli-Ensin - Hooker
John Rossini - Prop
Scott Koehler - Lock
Tim Porter - Lock
Joe Hastry - Wing Forward
Devin Ibanez - Wing Forward / Captain
Thomas Thekaekara - Eight 
Brendan Kelly - Scrumhalf / Kicker
Alphonsus Preza - Fly Half
Liam Firth - Wing
Matt Crush - Inside Center
Riley Carroll - Outside Center
Jay Emmott - Wing
Seth Oliver - Fullback
Alternates
Jimmy Connolly - Prop
Ben Brzoski - Flanker
Timmy O'Connor - Forward
Joe Gifford - Forward
Brian Dillmann - Back
Coach: Phil Ciccareli 
North Texas Mean Green Lineup
Johnathan Zaragoza - Prop
Walter Saravia - Hooker
Brandon Pollay - Prop
Jeremy Johnson - Lock
Sini Tesic - Lock / Captain
Cade Carter - Wing Forward
Jake Camp - Wing Forward
Corey Allison - Eight
Greg Chavez - Scrum Half
Jason Hart - Fly Half
Austin Becker - Wing
Cody Frye - Inside Center
Michael Bliss - Outside Center
Hame Havili - Wing
Jon Hiller - Fullback / Kicker
Coach: Andrew Marshall
About
North Texas, 2014 Southwest Conference Champions, plays UMass at the ACRC Bowl Series, Saturday at 4:30 p.m. The game pits one of the East Coast Rugby Conference's top squads against a seasoned North Texas team that registered wins this fall over regional powers Texas State and Texas A&M.
UMass, who notched impressive victories in recent weeks against UConn and Middlebury, have proven they can take on all comers in the highly competitive ECRC. Texas State, meanwhile, is taking nothing for granted, playing extra matches to prepare for the Bowl Series including a game against the Dallas Harlequins men's rugby club last weekend. 
Expect a tough, defense-focused match between these two athletic squads.