Ariel Re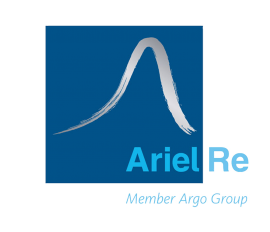 Ariel Re is the 2020 title sponsor of the HS and collegiate 7s tournament to be held in Bermuda on March 13-14, 2020. Ariel Re has been the title sponsor for the annual Bermuda 7s tournament since its inception in 2016.
Ariel Re is the property and casualty insurance and reinsurance platform of a joint venture between Banco BTG Pactual S.A. (BTG) and Abu Dhabi Investment Council. Established in 2005, Ariel Re conducts the majority of its business through Ariel Re Bda Limited, which acts as a coverholder for Ariel Syndicate 1910, a syndicate at Lloyd's of London.
The combined organization employs approximately ninety industry professionals in London and Bermuda.
In 2017, Argo Group International Holdings, Ltd., an international underwriter of specialty insurance and reinsurance products, acquired Ariel Re. Ariel Re underwrites a global portfolio of insurance and reinsurance business. They are a leading reinsurer which seeks to deliver value to our customers through intelligently managing risk.
Key Ariel Re strategies:
Rigorously quantifying risk and putting the analysis of risk and return at the center of our decision making
Developing unique technology and a proprietary view of insurance perils
Gaining access to opportunities through strong client relationships
Growing and shrinking their business with client need and market opportunity
Leveraging the capital and resources of their owners