Teams
The Iona College RFC, founded in 1977, joined the Liberty Conference in the spring of 2017. The team competed in the D-1A Rugby East Conference from 2014 to 2017. Having moved up in 2014 from the D-1AA Empire Rugby Conference Iona's program has steadily improved. Iona was back at the Bowl Series in a big way as they hosted the entire 2016 Bowl Series and kicked off the series by hosting ECRC power AIC.
Iona played power AIC tough and went into the half with a 7-5 lead. AIC scored a few trys in the last few minutes of the match losing 7-26. It was a great effort by the Gaels as they represented the Rugby East well.
Iona played Boston College at the 2014 Bowl Series and was back for 2015, playing the University of Delaware at the Ice Bucket Challenge Bowl in New Rochelle, NY (the only 2015 Bowl Series game not held at the Rugby Athletic Center in Charlotte). 
2016: Iona Hosts Bowl Series
In 2016, the Bowl Series returns to New Rochelle, NY. In 2015, the University of Delaware visited Iona College's campus for one of ten bowl matches. Nine matches were held in Charlotte, NC. This year Iona will host six collegiate 15s matches and six High School sevens matches. 
2015: Iona Breaks Out
Iona achieved national attention this fall with the most talked-about upset victory of the year—a 43-26 defeat of top-raked Army on Oct. 17. Coming in ranked in the national top 20 for the first time in school history, the victory over Army catapulted Iona to 13th and solidified their place among the nation's rugby elite. 
Spectators at last year's Bowl Series were given an early indication of what might be in store for the Gaels. Iona moved from the Empire Conference to the D1A Rugby East in 2014 and faced an uphill climb in their inaugural season of Rugby East competition. After a 2-4 fall, Iona fought hard in a see-saw contest with Boston College at the 2014 Bowl Series. 
Though the Gaels lost 29-19, Iona's strong performance against BC was a harbinger of things to come. The hard work has paid off for the team this fall with huge victories over Rutgers, Fordham, West Virginia and, of course, Army. 
Iona coach Bruce McLane expects a fast-paced attack from the Blue Hens. 
"Definitely expect them to open it up and use the ball and try to strike wide and use their handling and 7's influenced game to put us under stress, where we'll try and take the opposite approach and not play into their hand," he says. "We'll need to try and bottle up their speed and skill with a strong defense."
Saturday, November 19, 2016 - 10:00
Mazzella Field, Iona College
Liberty Rugby Conference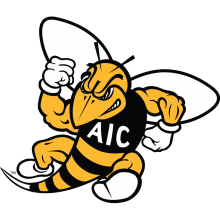 American Int'l Col
Saturday, November 21, 2015 - 00:00
Iona College New Rochelle, NY
Liberty Rugby Conference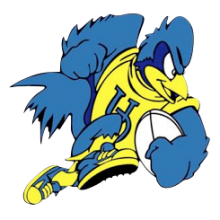 University of Delaware
Friday, November 21, 2014 - 00:00
ACRC Bowl Series @ Rugby Athletic Center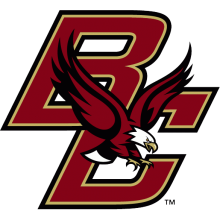 Boston College