2015 Bowl Series: #Quinn4TheWin Ice Bucket Challenge
Saturday November 21, 2015 - 12:00 AM
The 2015 Bowl Series also encompassed a big match between Iona and Delaware, along with a big cause—the battle against ALS on behalf of Iona rugby alum Pat Quinn. The game saw Iona strike first but run up against the Blue Hens' formidable defense, falling into a 12-22 hole at halftime. Iona dialed up the offense in the second half but so did Delaware, with the Hens claiming the 36-29 victory.
The Bowl Series brings first-class collegiate rugby competition to the Rugby Athletic Center in Charlotte and to New Rochelle for this special satellite matchup.
Minute by Minute
82 min:
Men of the Match for Iona: Michael Scarcella (Center) & Evan Staikos (8-man). Men of the Match Delaware: Chris Mattina (Fullback, Captain).
November 21, 2015

-

1:00PM

@ Iona College New Rochelle, NY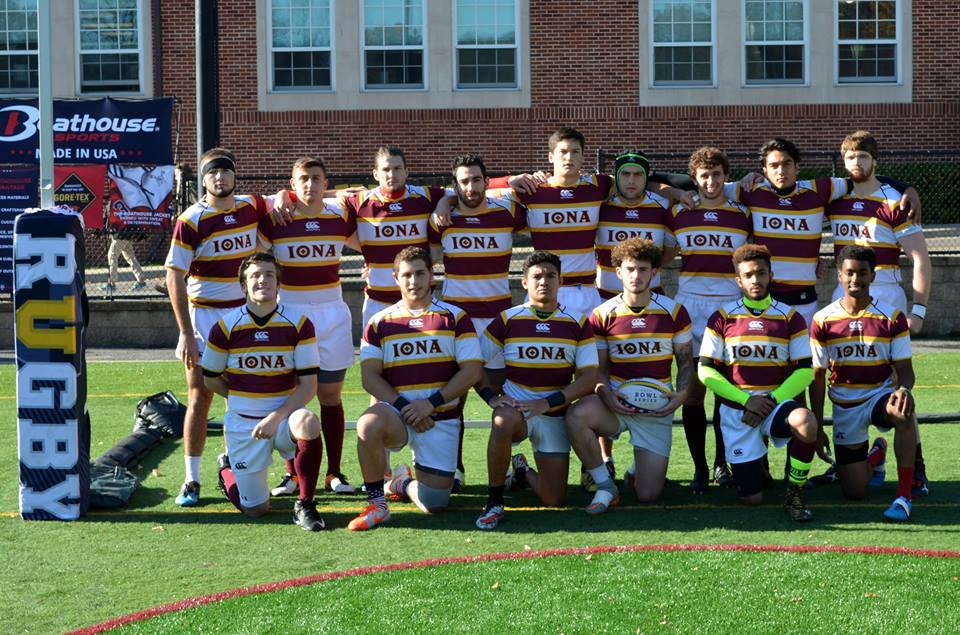 The Iona-Delaware bowl pits two D1 programs that have done a great job of icing the competition in recent months. At the Bowl Series, the ice comes back around as both teams participate in the rebooted ALS Ice Bucket Challenge. The Challenge was co-created by Iona rugby alum Pat Quinn and the ACRC Bowl Series is proud to support the efforts of Quinn, the ALS Association and Iona College in combating ALS.
The Iona-Delaware game will be live streamed along with the other matches from Charlotte on the ACRC Bowl Series website. The game will take place midday on Saturday, Nov. 21 at Iona College in New Rochelle, NY.