2015 ACRC Bowl Series: SCRC Championship
Saturday November 21, 2015 - 12:00 AM
The Southeastern Collegiate Rugby Conference final was everything advertised as the two top teams in the SCRC came ready to claim the Cup. A very well-played defensive match saw the lead change five times. As the clock counted down South Carolina appeared to have things locked up as trench battles raged deep in Tennessee territory. In the final minutes a heroic downfield drive and relentless pounding in front of the try line led to a Tennessee try in the final minute and 23-22 victory for the Volunteers.
Minute by Minute
80 min:
An INCREDIBLE finish to the SCRC Championship game - Tennessee manages to get downfield in the final minutes and eventually pounds their way through a determined USC line to snatch victory. Raucous Gamecock fans silenced in disbelief as Tennessee claims the championship.
November 21, 2015

-

6:40PM

@ SCRC Championship: RAC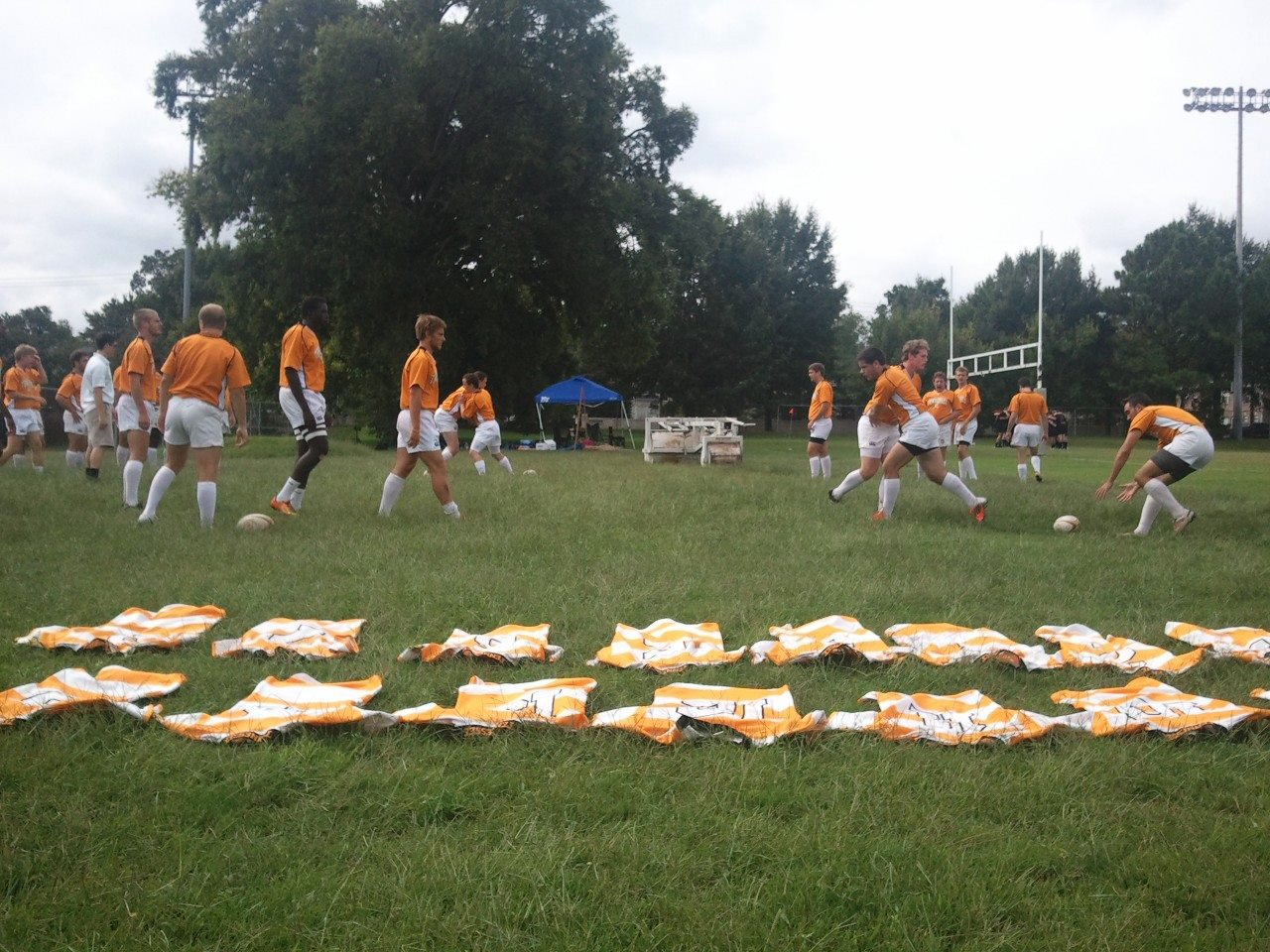 South Carolina takes on Tennessee in the Southeast Collegiate Rugby Conference championship. The SCRC, one of the strongest conferences in the nation, will hold its championship match under the lights at the Rugby Athletic Center on Saturday, Nov. 21st as part of the 2015 @ACRCBowlSeries .
SCRC Teams in the Hunt
Competition is fierce this fall as several teams are in the running for the SCRC title. In the East Division, South Carolina and Tennessee were tied for first with 5-0 records. The Volunteers defeated the Gamecocks in a regular-season showdown in Columbia on Halloween to take the division. In the West Division, Alabama rules the roost with a 6-0 overall record. Florida finished #2 in the West.
In semifinal action, Tennessee defeated Florida 30-13 and South Carolina defeated Alabama 34-27.
SCRC Semifinals November 14, 2015
The SCRC semifinals take place Nov. 14, followed by the championship in the high-profile setting of the Bowl Series. 
Tennessee (2015 East #1) earned the right to a home match against Florida (2015 West #2).
Alabama (2015 West #1) will host 2014 SCRC champion South Carolina (2015 East #2).
2015 ACRC Bowl Series 
Nov 20-21 Rugby Athletic Center, Charlotte NC