2015 Bowl Series: St. Bonaventure vs Western Michigan
Saturday November 21, 2015 - 12:00 AM
#awesomematchup Turns out the Bonnies v Western Michigan was the surprise best matchup of the 2015 #ACRCBowlSeries weekend. The full match video tells the story.
Another close match in a weekend full of them, the 11:20 am St Bonaventure vs Western Michigan University game stood at 5-all at the half.
A WMU converted try in the 77th minute brought the Broncos within two, a narrow margin protected by the Bonnies over subsequent minutes added to the scoreboard time by the refs. When the whistle finally blew it was 19-17 St Bonaventure.
Minute by Minute
85 min:
And that's game - St. Bonaventure 19 - Western Michigan 17. Great match. Bonnies defense really made the difference in closing minutes as ref let it continue.
November 21, 2015

-

11:20AM

@ The Rugby Athletic Center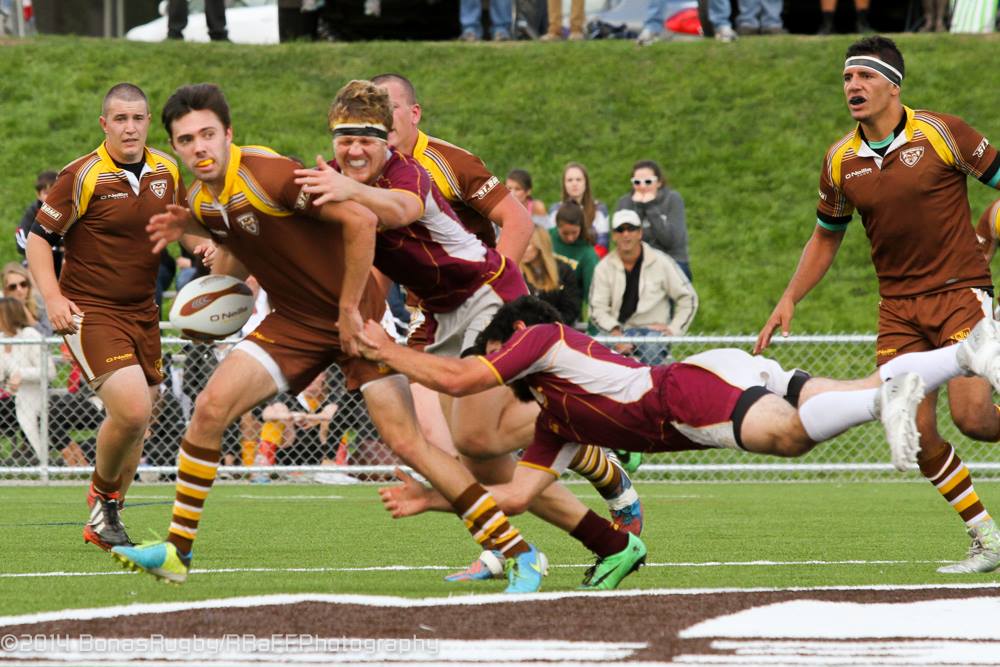 The Bonnies take on the Broncos in this inter-conference rivalry between Rugby East and the Mid-America Rugby conferences.
2015 ACRC Bowl Series 
Nov 20-21 Rugby Athletic Center, Charlotte NC